Who is MrDataMining?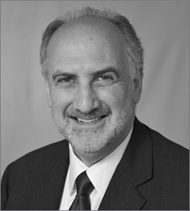 David M. Gross is the Founder and President of Software Conquest, Inc, (sub MrDataMining), a provider of software training and consulting services to large companies, the government and U.S. Military. For the past 28 years he has led engaging, informative and dynamic software training sessions from the production floor to high-tech training rooms, teaching classes for first time users to systems engineers.
Mr. Gross understands that every company is different and customizes training for each situation. He has completed large scale (5 years) and small-scale (one-day) software training projects for large and small businesses. Mr. Gross has also developed and delivered the course: Train the Software Trainer©, to National City Corp. In that scenario, Mr. Gross' trainees became National City's internal trainers who went on to successfully train over 1000 individuals within a two-year period.
What David Gross does:
Starts on time.
Ends on time.
Explains IDEA clearly, thoroughly and concisely.
Engages and motivate trainees.
Prods and challenges trainees.
Answers questions as they are asked.
Uses your files if applicable. This is encouraged.
Sets up all files ahead of time so as to devote all class time to training.
You do learn!